Reproduction Edwardian Hat Butterick B6397 View D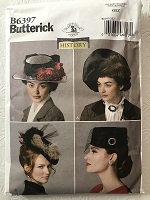 Pattern: Butterick B6397 View D.
Hat is meant to perch on the head with a hat pin or interior comb. This pattern does not use any mulling and does not cover the crown/top join or brim edge before covering with fashion fabric.
Black Velveteen
Black cotton velveteen with purple silk dupioni lining over buckram, interfacing, and wire has synthetic net and artificial flower trim.
Size: Medium. Added fusible interfacing to external facing buckram.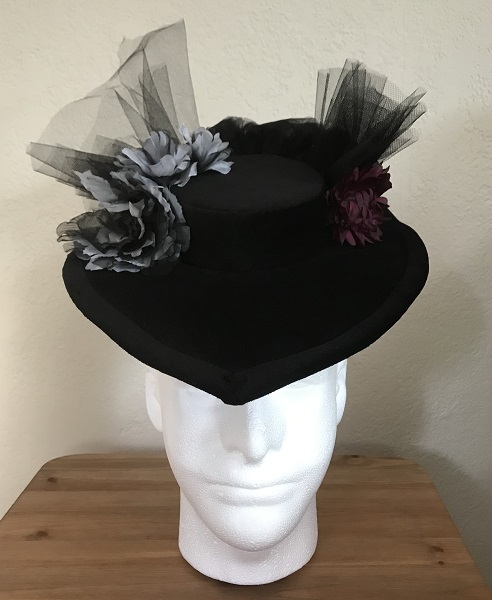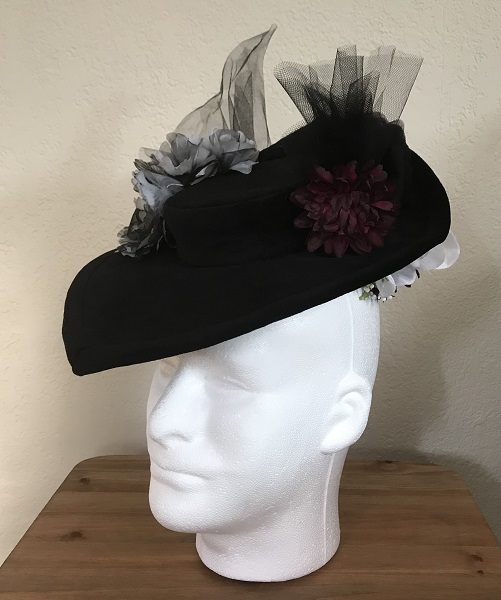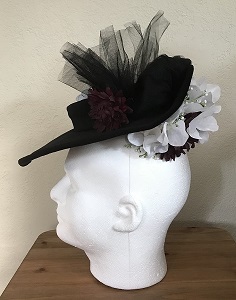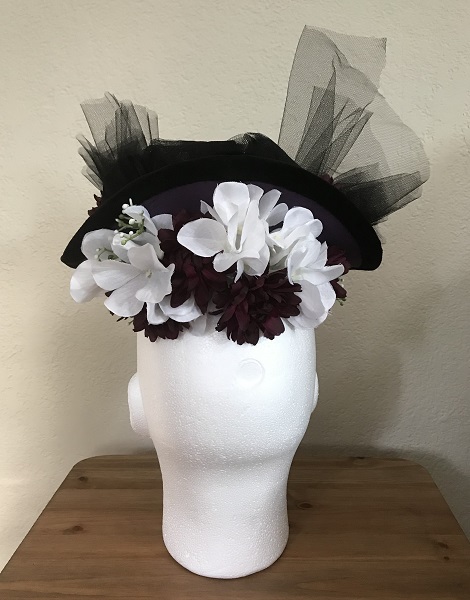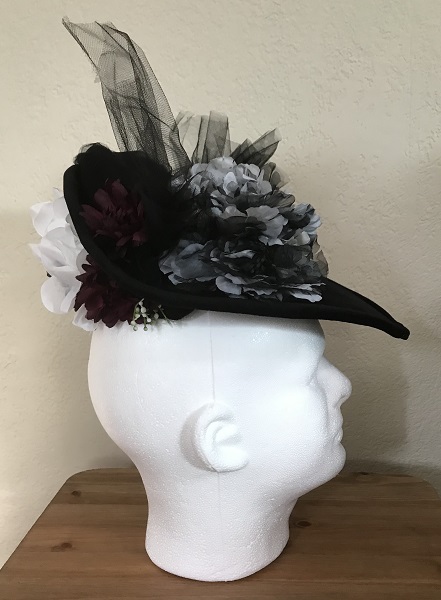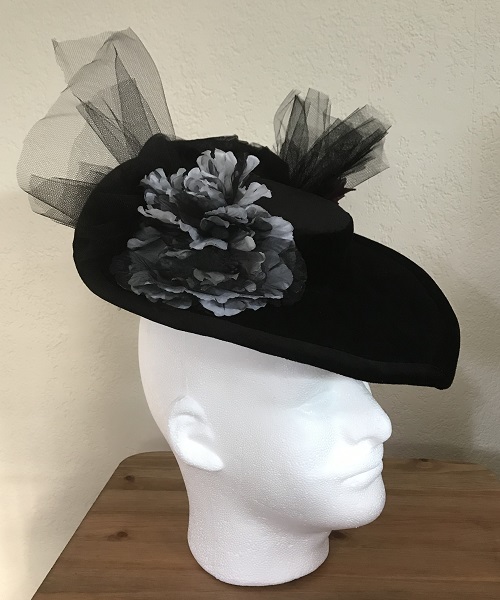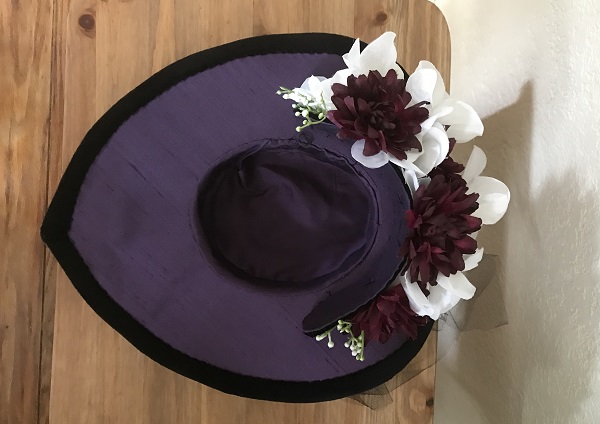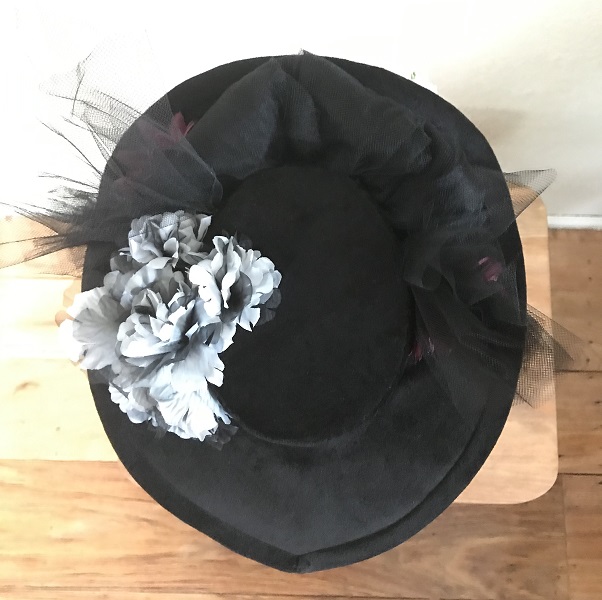 Completed: 30 May 2020