Reproduction Edwardian Hat Butterick B6397 View C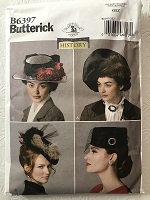 Pattern: Butterick B6397 View C.
This pattern does not use any mulling and does not cover the crown/top join or brim edge before covering with fashion fabric.
Purple with Black Net
Purple silk dupioni fabric and lining over buckram, interfacing, and wire has shot dupioni silk trim and bow and black synthetic net.
Size: Medium. Added fusible interfacing to external facing buckram. Omitted interior hat band and flower trim.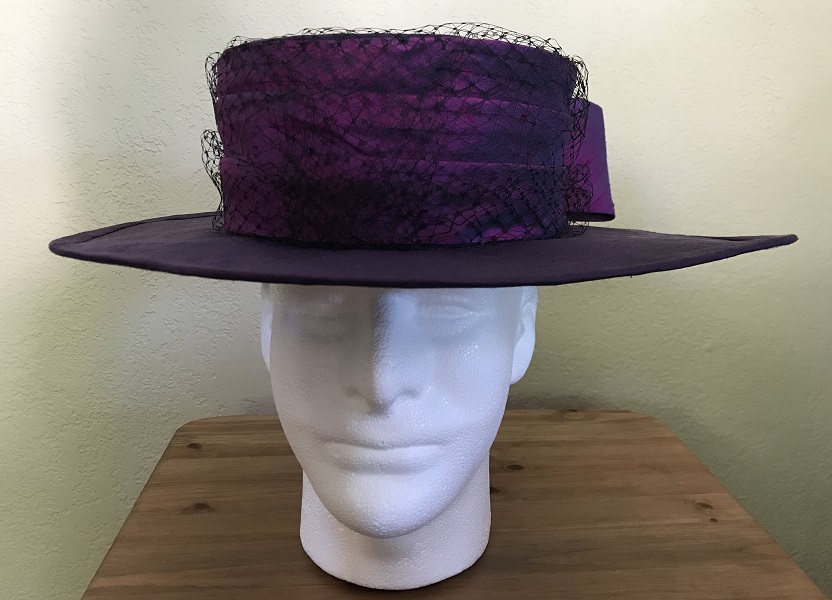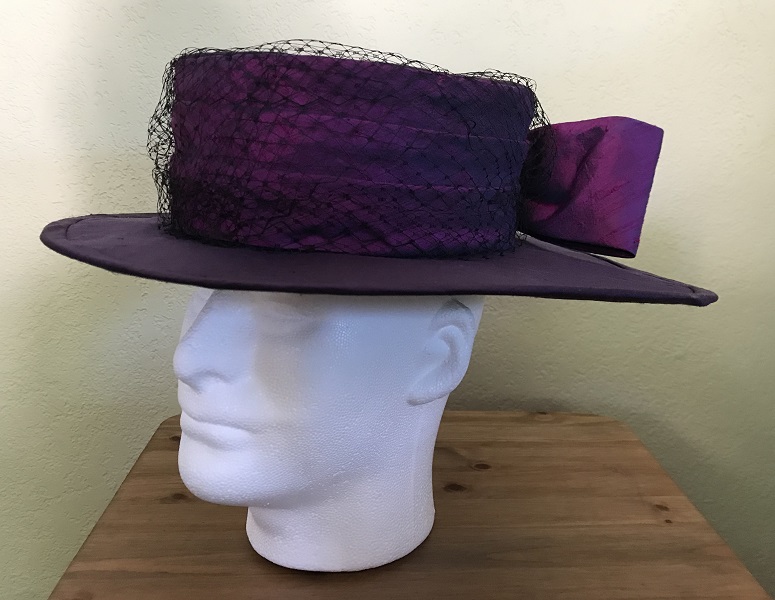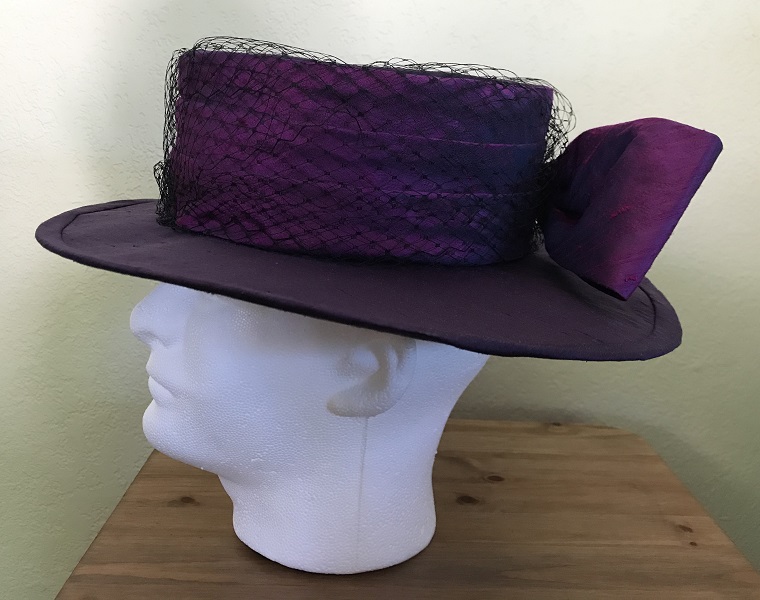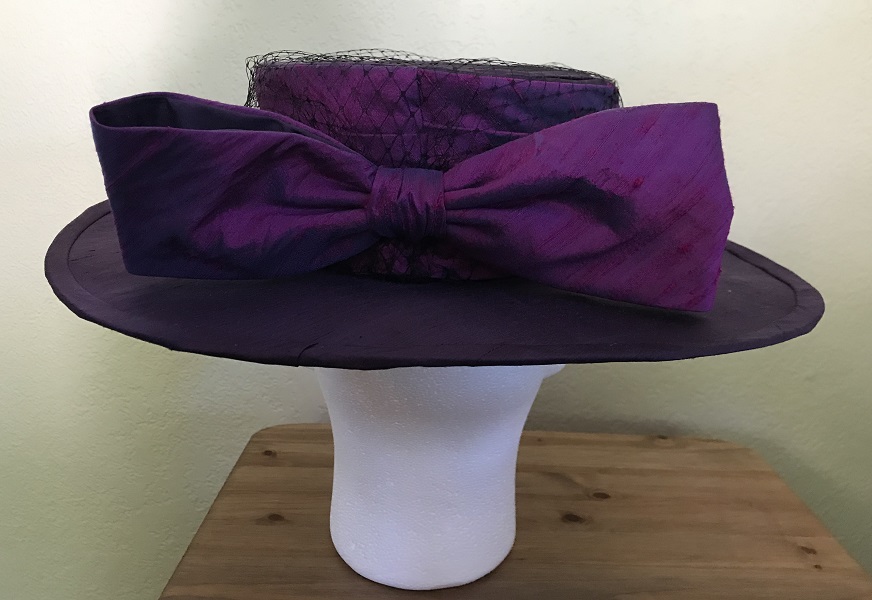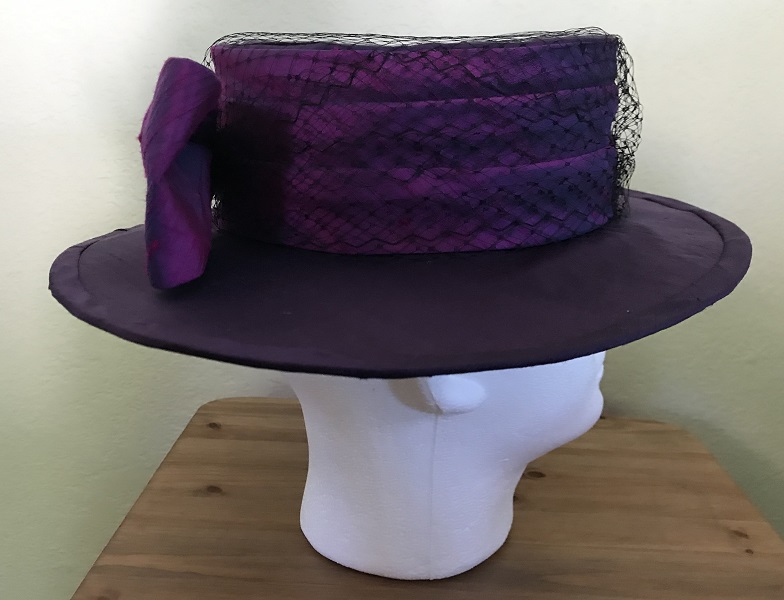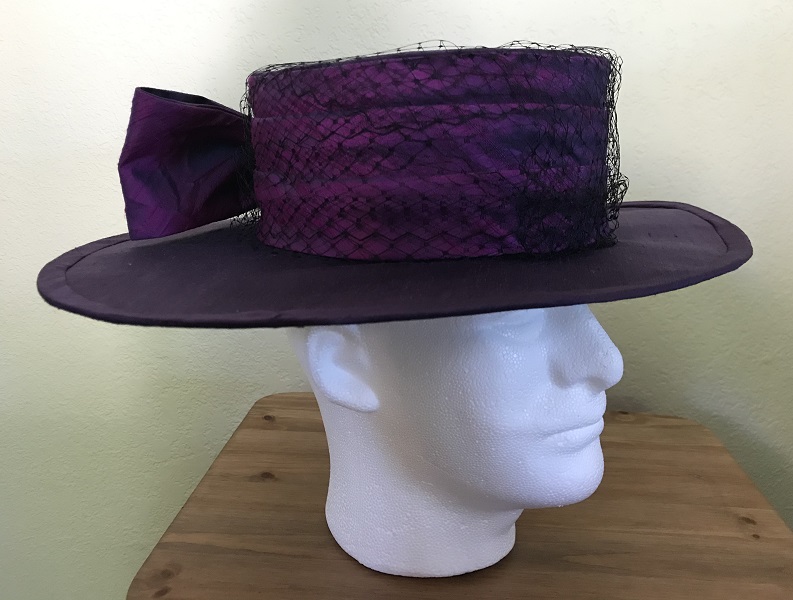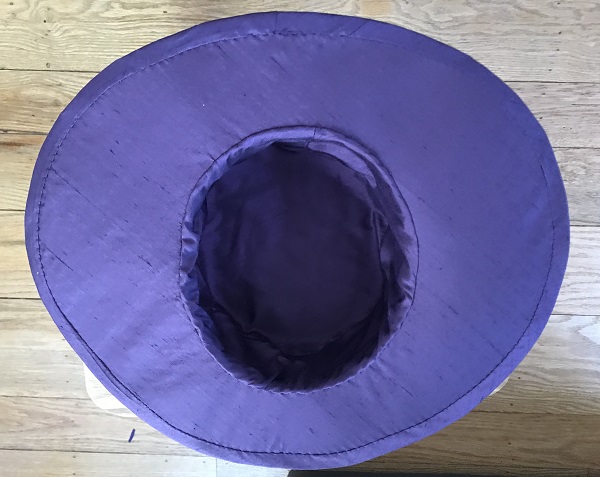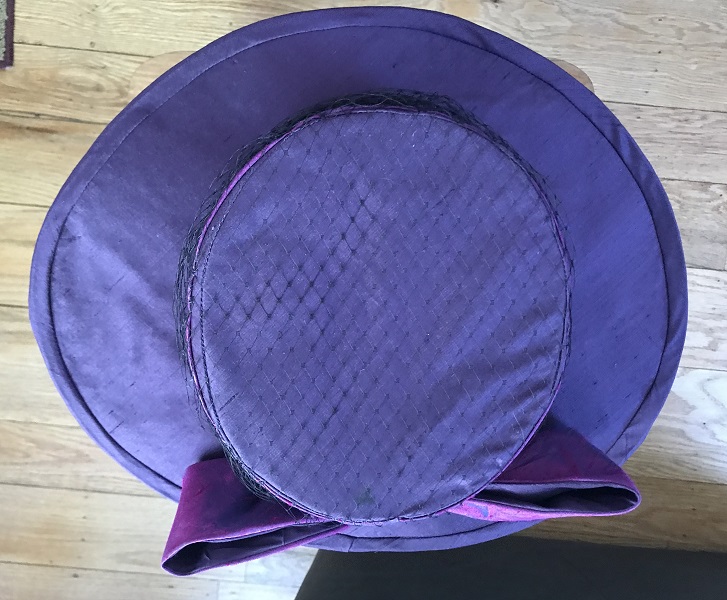 Head hole was similar to retail boaters which is too short from front to back and has extra space on the sides. Circumference is correct, but would result in angry forehead. Will need to reshape head hole next time.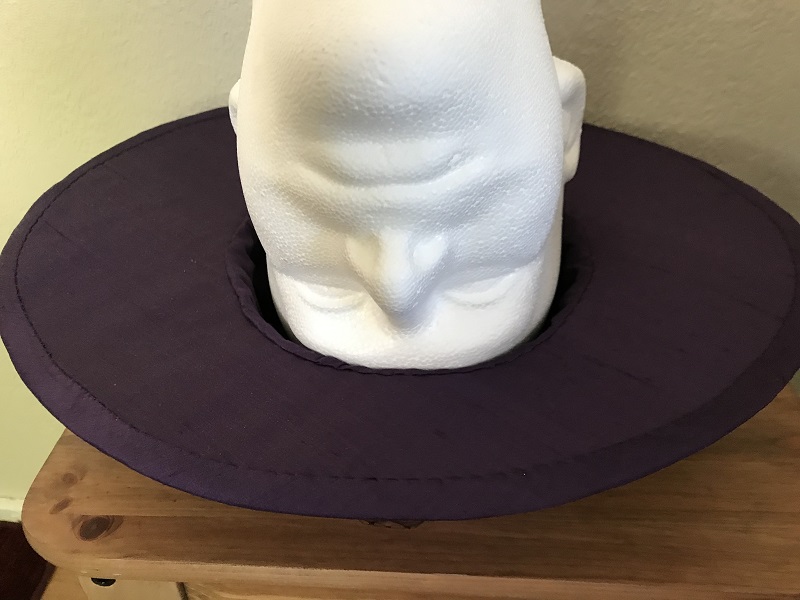 Completed: 23 May 2020