Reproduction turn of the century light blue silk ball gown with embroidered net overlay was made for a Gibson girl mini theme with friends at a Gaskell ball April 2013.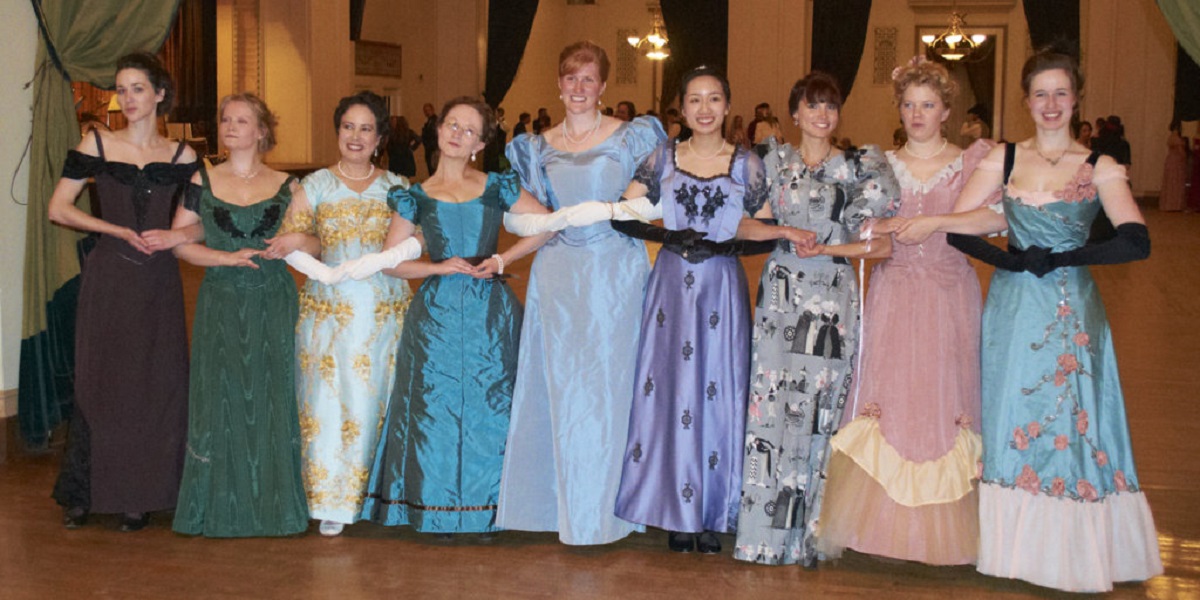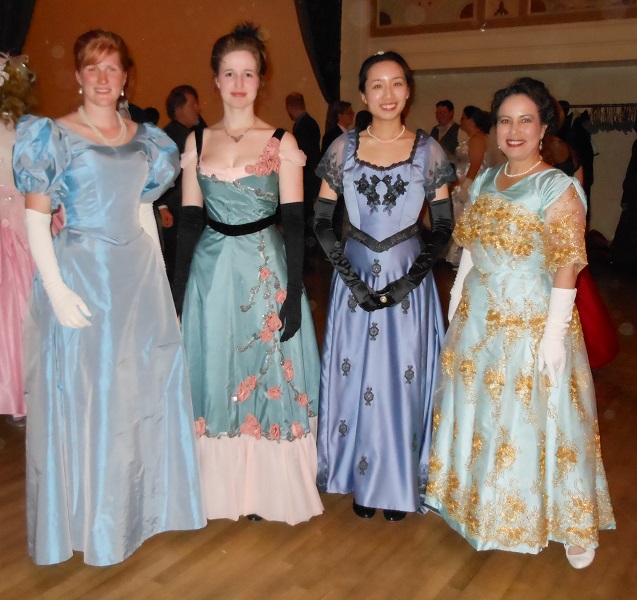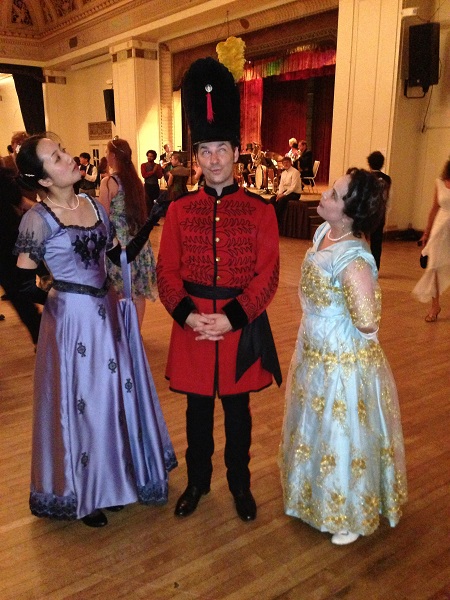 Light Blue Dress
Light blue silk ball gown with gold colored embroidered net overlay. The skirt was made with a drawstring and the bodice with hooks and eyes. Having one adjustable and the other not does not make sense. Next time, either both bodice and skirt should be adjustable or fixed.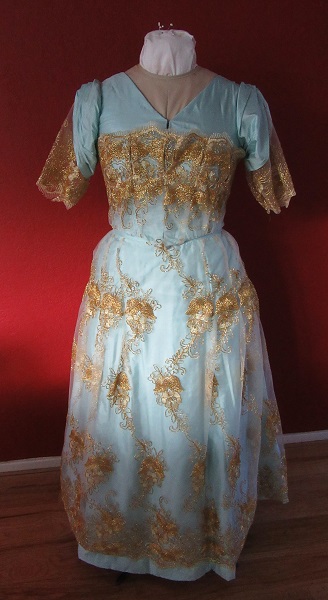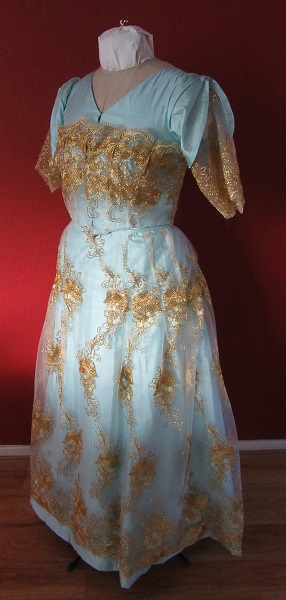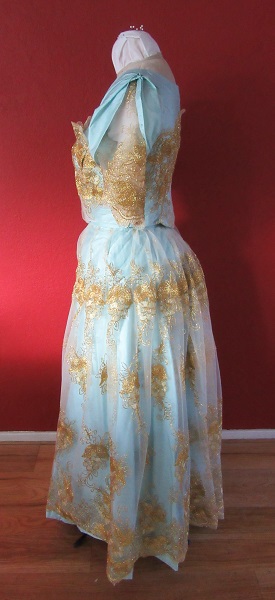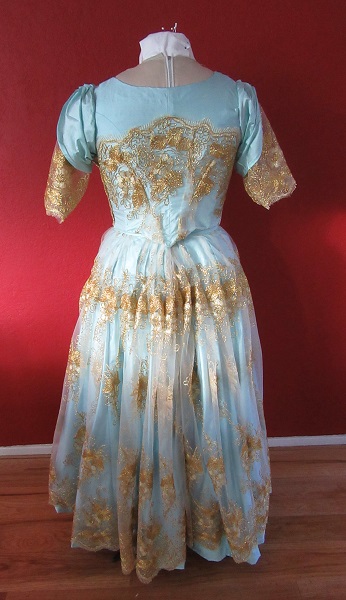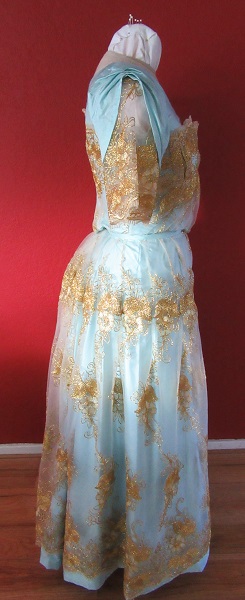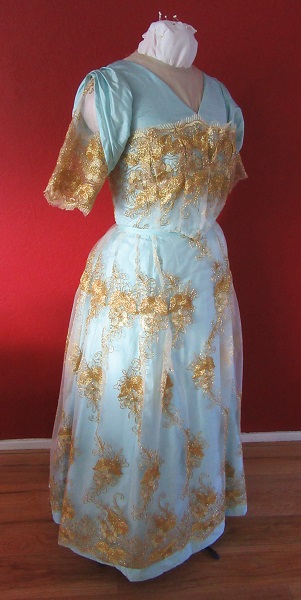 Bodice
Light blue silk bodice is flat-lined with cotton/polyester and lightly boned. Undersleeve is net and upper sleeve is pleated/ruched at the top. Hook and eye closures up the front with net overlay hooking once at the left top, at the left side and left bottom. Waist ended up too much larger than the skirt waist. Next time, take in the waist of under/bodice of this pattern.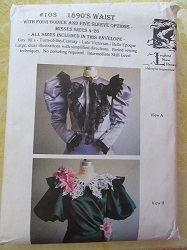 Pattern: Laughing Moon 103 1890s Waist
Finished measurements:
Bust: 36"
Waist: 30.5"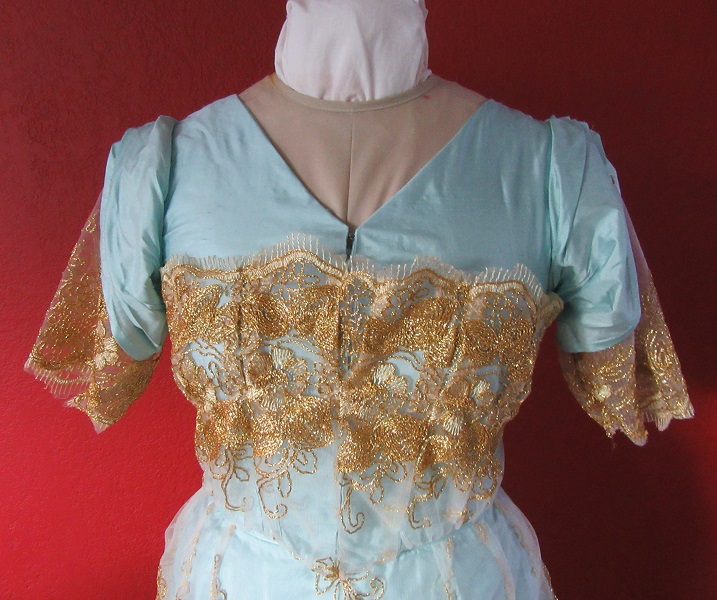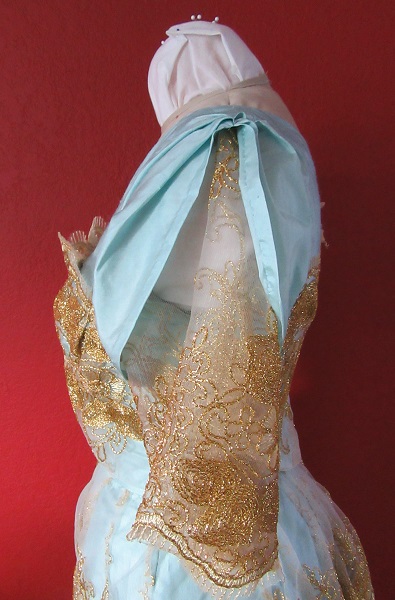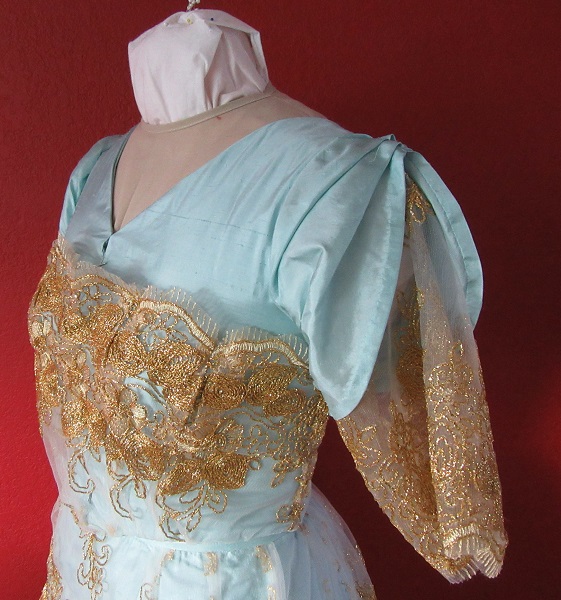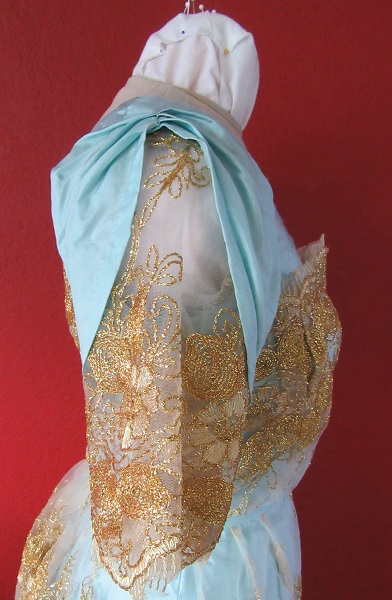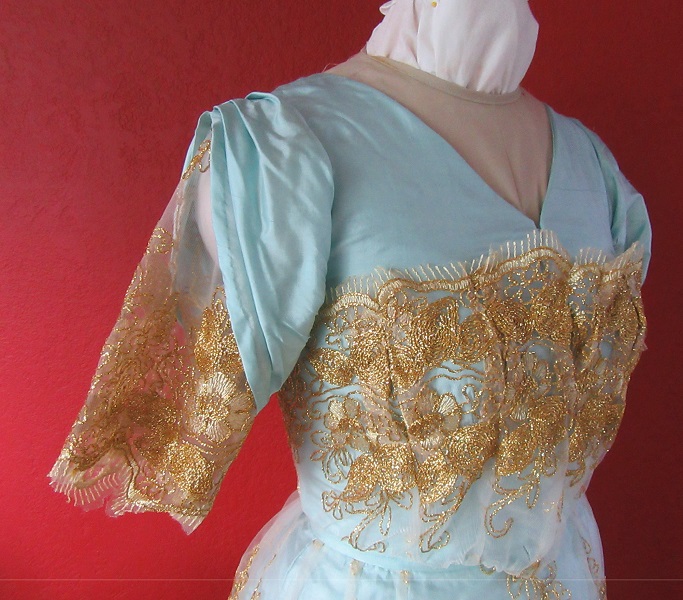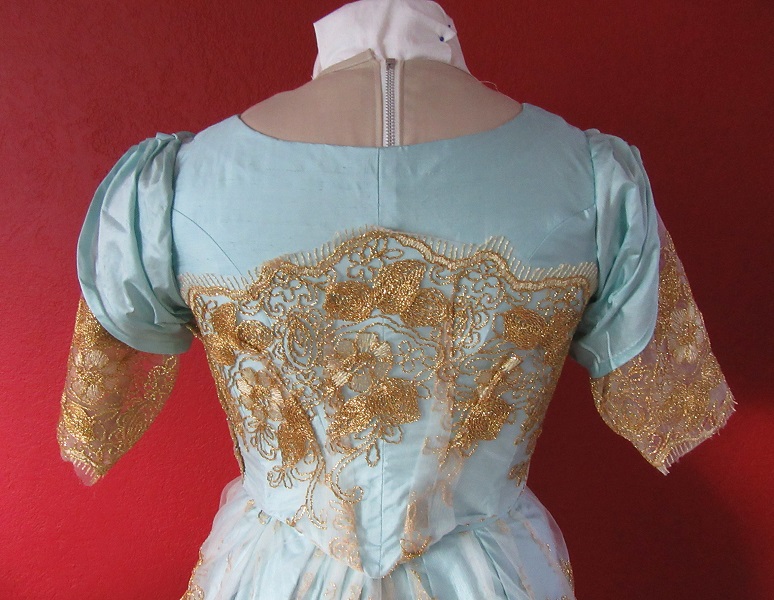 Sleeve Detail and Boning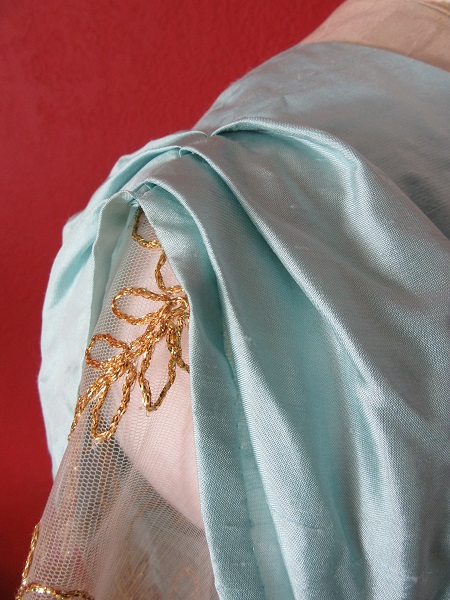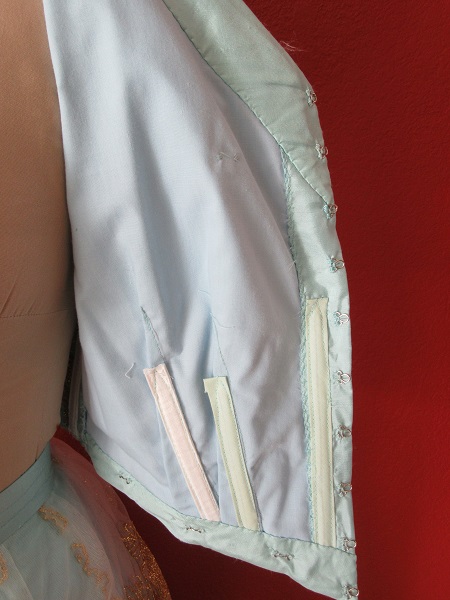 Closures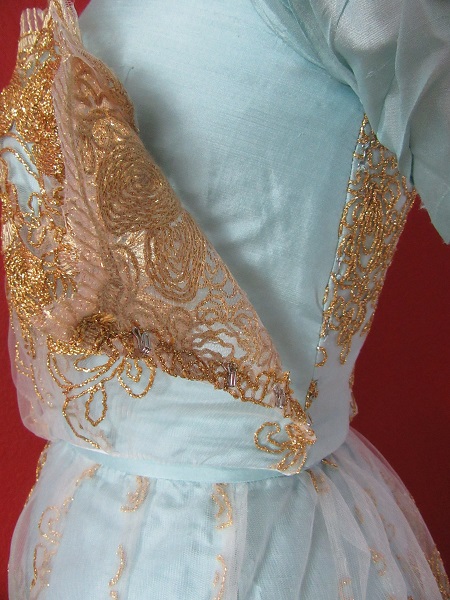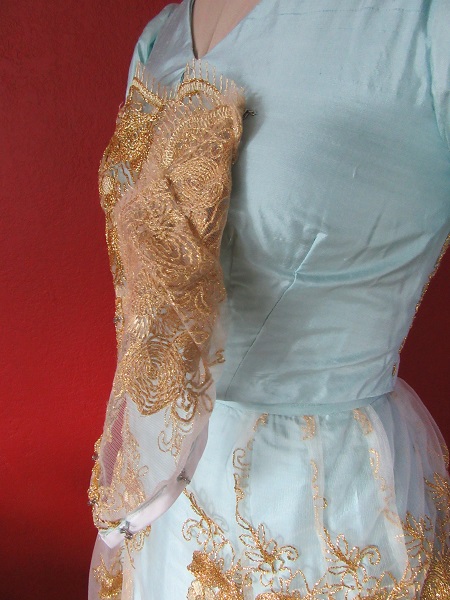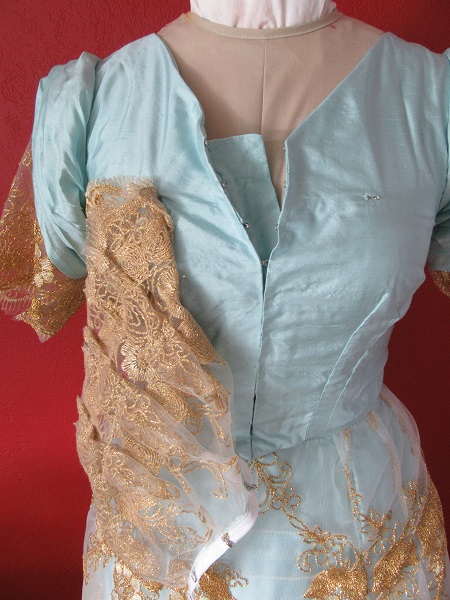 Skirt
Skirt has hidden pockets in seam and is lined in cotton/polyester. Waistband closes with hooks and eyes and has an inner drawstring. Net overlay with gold colored embroidery is slightly shorter than the silk underskirt.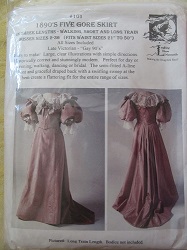 Pattern: Laughing Moon 101 Five Gored Skirt
Finished measurements
Waist: 27"
Skirt length front: 36.75"
Skirt length back: 37.5"
Skirt circumference approx.: 144.5"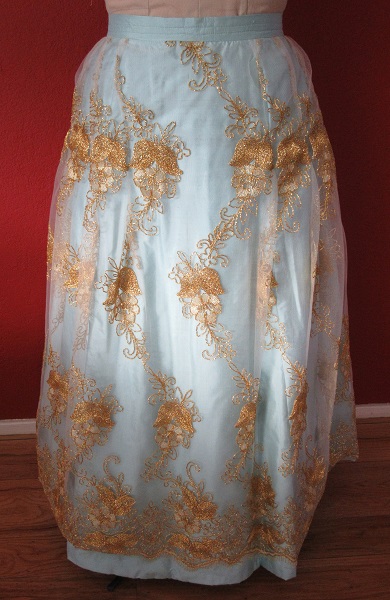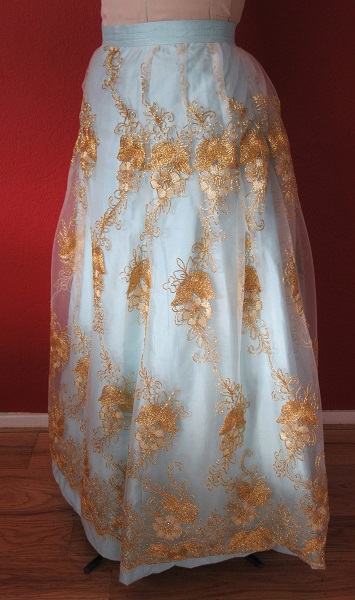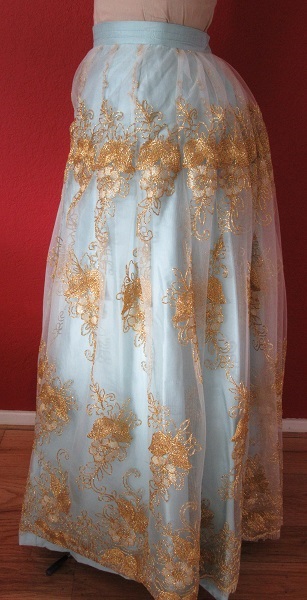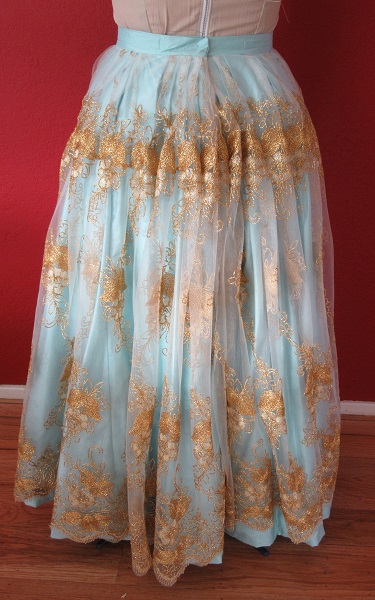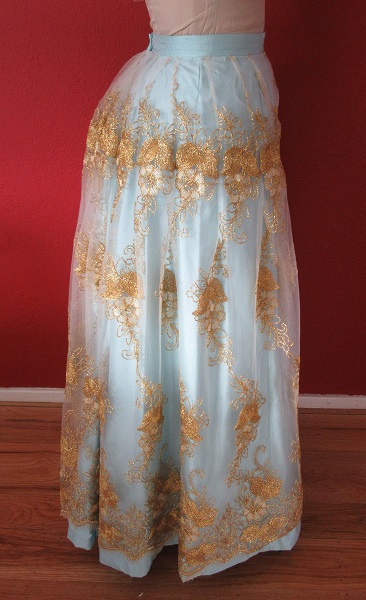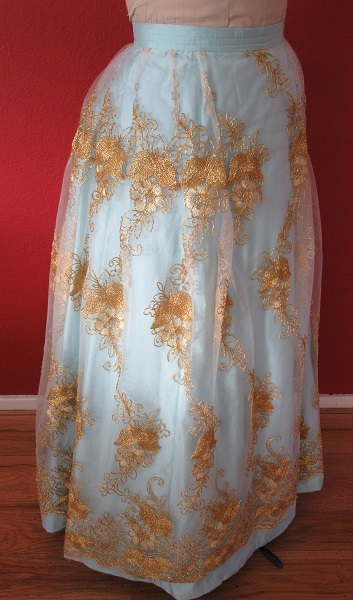 Skirt Inside and Hem Facing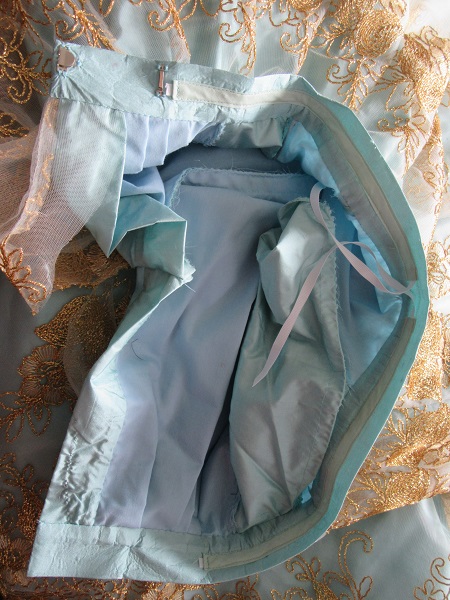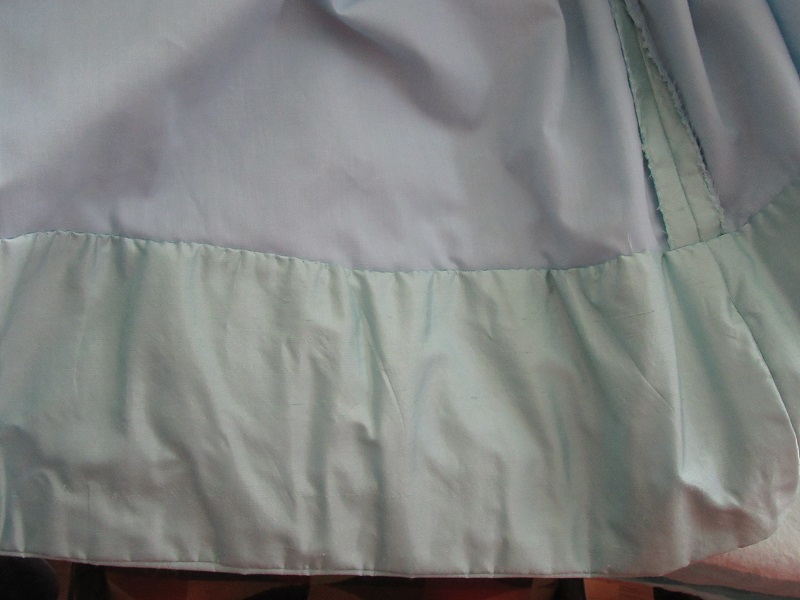 Completed: April 2013