Reproduction 18th Century Orange Court Dress
Reproduction orange silk 18th century court gown was made to join in a mini theme for the 2015 Costume College Gala that Kendra had proposed the year before. People chose fashion plates to reproduce.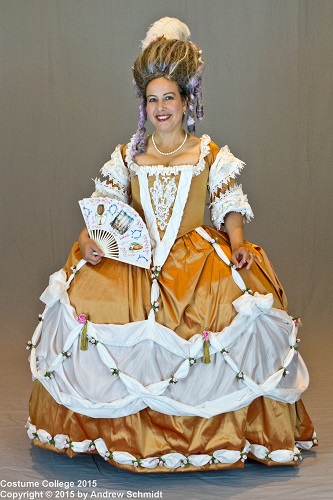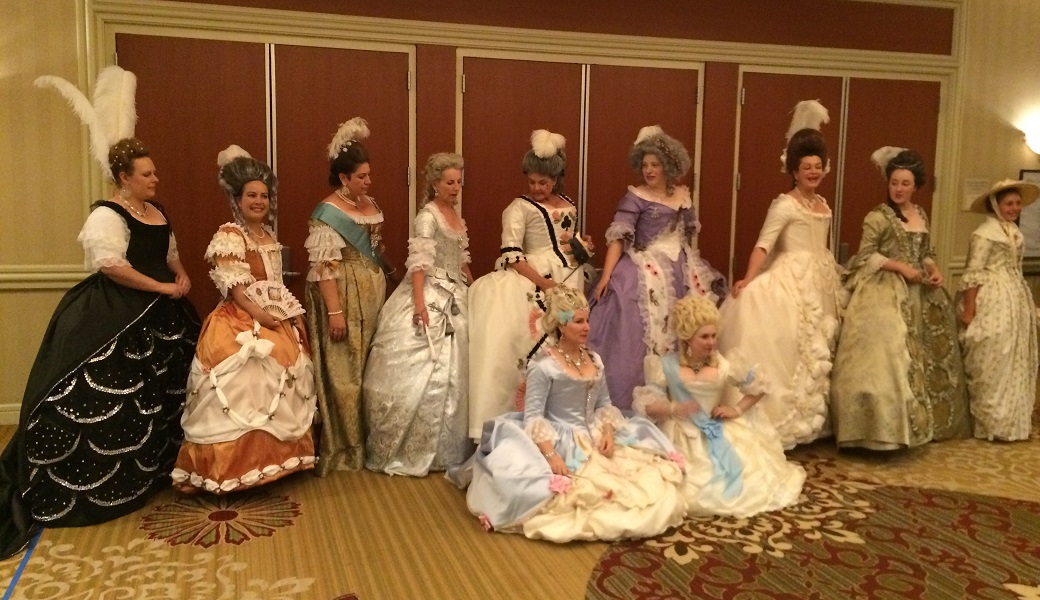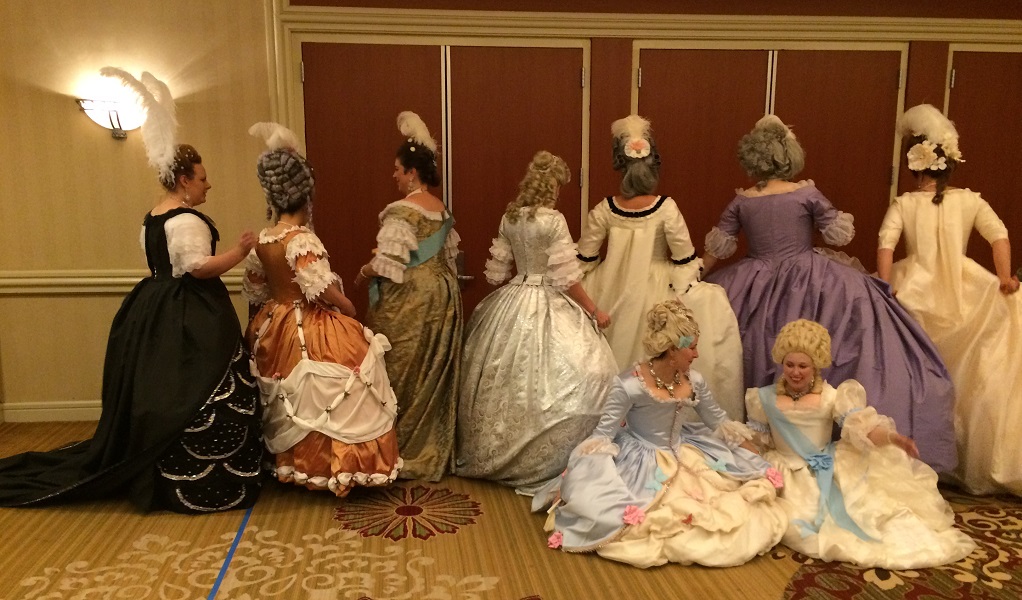 Inspiration
Gala dress in a week maybe
[20150731] On Sunday, I decided to make an 18th century court dress. I already had yardage for the skirt lined and sewn at the side seams, but that was all.
Here is the state of the dress Thursday morning:

Here's what the inside the boned bodice looks like. It is boned with reed/caning.

I worked more on the sleeve and neck trim last night. I'm hoping to finish the hand sewing on the bodice and work on the skirt trim tonight. Not sure there are enough hours for that and sleep. I do need sleep, though.
Paniers Paniers
Not perfect, but done. Now petticoat skirts can be made.

Completed: August 2015